Hosting annual day-long retreats, organizing workshops with nationally-known teachers, and collaborating with other mindfulness organizations.
New events are planned several times a year
UPCOMING: Mindfulness & Resilience with Elisha Goldstein ~ November 4, 2017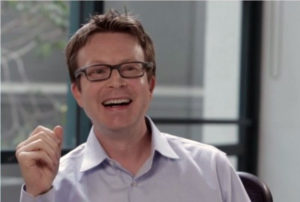 A one-day workshop with Elisha Goldstein, Ph.D., co-founder of the Center for Mindful Living in Los Angeles. Dr. Goldstein is a psychologist and speaker, and the author of Uncovering Happiness: Overcoming Depression with Mindfulness and Self-Compassion and The Now Effect: How This Moment Can Change the Rest of Your Life. He also co-authored A Mindfulness-Based Stress Reduction Workbook, and MBSR Every Day: Daily Practices from the Heart of Mindfulness-Based Stress Reduction.
Dr. Goldstein will describe research findings on the brain's ability to change with experience (i.e., neuroplasticity) and how psychotherapists, educators and other community members can cultivate greater resilience through mindfulness, including self-compassion. In particular, he will focus on the relationship between mindfulness, compassion, play and a stronger, happier brain. Participants will participate in informal and formal self-compassion practices that support self-care, greater healing, and forgiveness around pain. Time: 9am - 4pm.  
Tea, snacks, and lunch are provided. Register here.
---
PAST EVENT: Winter Mindfulness Retreat ~ January 14, 2017
The llamas, ducks and chickens were the perfect background for the first Ann Arbor Center for Mindfulness Winter Retreat, held on Saturday January 14. Over 50 people gathered for six hours to sit together in silence.
The retreat was held at Dawn Farms, where the barn provided a wonderful space for meditators to create a temporary community.
Meditations were led by members of the Ann Arbor Center for Mindfulness, with the invitation to bundle up and move outside the warmth of the high-ceilinged, wood-paneled barn for walking meditations.
We alternated with sitting meditations, walking meditations, mindful yoga, and lovingkindness meditation. We ended with group reflections on the day. We look forward to more retreats in the future.
---
PAST EVENT: Self Compassion Workshop ~ October, 2016
At this wonderful event, a crowd of 200 gathered in UM's Rackham Amphitheater to learn about self-compassion from one of the world's leading researchers. Dr. Kristin Neff is an Associate Professor at the University of Texas, Austin and author of the book Self Compassion: The Proven Power of Being Kind to Yourself. She presented research findings and invited the group of therapists, educators and community members to engage in informal and formal self- compassion exercises both individually and in small groups.
We were encouraged to breathe affectionately, listen compassionately, accept and befriend difficult emotions, and treat ourselves, as though we were our own best friends.
The lessons learned in the day and a half workshop are essential for living a life based on common humanity rather than isolation. Learning from Kristin took us one step closer to the vital understanding that suffering is part of the human condition and that treating ourselves with kindness leads to greater satisfaction, optimism and gratitude. For more information go to www.Self-Compassion.org.
*This workshop was a collaboration with The Michigan Collaborative for Mindfulness in Education.
---
PAST EVENT: Forgiveness Workshop ~ May, 2016